Compound fertilizer is the main development direction in the field of chemical industry. Compound fertilizer gives full play to the advantages of original fertilizer types and overcomes the shortcomings of some original fertilizer types. Firstly, compound fertilizer will develop towards high concentration, the concentration of compound fertilizer will increase, the content of effective nutrients in compound fertilizer will increase, so that fertilization will be more effective.
Secondly, compound fertilizers develop toward special purpose. Specialized fertilizer refers to the development and production of fertilizers specially adapted to the actual needs of different regions according to the differences of climate, soil and crop or characteristics in different regions, so as to optimize the allocation of resources and avoid the waste of resources caused by the same fertilizer raw materials used in different regions but not adapted to the needs of different regions.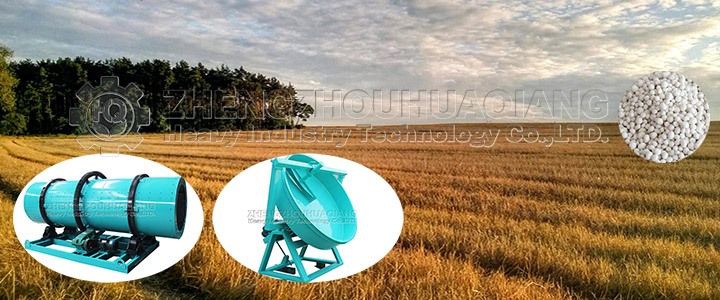 The quality of fertilizer is the key factor to the growth of crops. Reliable performance, professional fertilizer equipment can ensure the quality of compound fertilizer. Disc granulation production line and drum granulation production line equipments can freely prepare raw material proportion, which is suitable for large scale production of low, medium and high concentration of compound fertilizer. The equipment has simple structure, easy maintenance, high granulation rate and wide application range of raw materials. It is an excellent choice for compound fertilizer production.
Zhengzhou Huaqiang Heavy Industry Technology Co.Ltd. has strong technical strength, CAD design center, strict implementation of relevant production standards, has many professional fertilizer equipment production experience. Our products cover all over the country, some products have been exported.