Nigeria has a long history of agricultural development and a sound foundation. Agricultural employment accounts for 70% of the total labor force. However, the backward agricultural technology limits its development.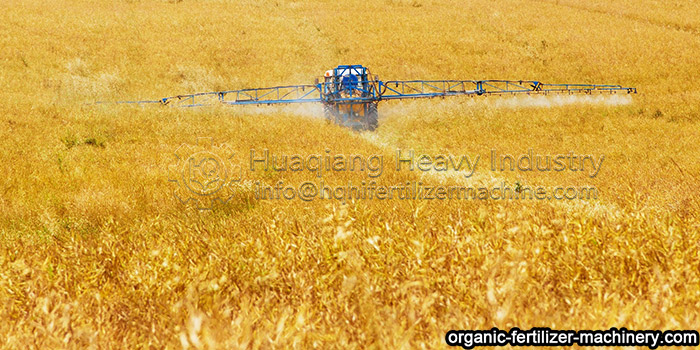 Land conditions and fertilizer use in Nigeria
Nigeria's land is poor. According to a survey by the Federal Ministry of agriculture and rural development of Nigeria, more than 80% of the land in Nigeria is seriously deficient in nitrogen (nitrogen content is less than 0.1%), more than 75% of the land is seriously deficient in phosphorus, and more than 60% of the land is in moderate or severe potassium deficiency. Due to the high import price, the annual application amount of chemical fertilizer is only 1 million tons, which is much lower than the amount of agricultural fertilizer used in China. Therefore, Nigeria has great potential in the consumption and use of compound fertilizer and organic fertilizer. We provide a variety of fertilizer machines and granulation equipment, including organic fertilizer granulator, double roller press granulator, rotary drum granulator, disc fertilizer granulator, flat die pellet mill, which can produce different types of fertilizer particle products according to the soil environment.
Fertilizer production in Nigeria
Due to Nigeria's low fertilizer production, most of the fertilizer is imported. The main fertilizer types in Nigeria are urea and phosphate compound fertilizer, the rest are NPK compound fertilizer and mixed fertilizer. Due to the low consumption and insufficient supply of soil fertilizer, the retail price of fertilizer is high and the income of farmers is low. The number of fertilizer manufacturers in Nigeria is limited, so the development of fertilizer needs to be solved. Huaqiang fertilizer equipment manufacturer has many years of production experience, providing a complete set of organic fertilizer production equipment, which can meet the needs of fertilizer plant equipment.
Nigeria has a promising fertilizer market
Like many developing countries in Africa, Nigeria has huge potential for fertilizer market. Because of the urgent need to increase the production of food and plants, farmers have high hopes for cheap and high-quality fertilizers. In addition, the reduction of crop production has promoted the development of fertilizer market. In terms of agricultural policy, the Nigerian government is committed to agricultural transformation. The government has set the overall goals of ensuring food security, achieving self-sufficiency in grain and expanding exports. In addition, the government will increase its support for agriculture, which is conducive to the development of the fertilizer market.
In recent years, with the acceleration of the construction of fertilizer plants in Nigeria, several fertilizer plants have obtained investment, and the construction of fertilizer production lines is also accelerating, with many people investing in fertilizer plants. We have exported NPK fertilizer production line to Nigeria for many times, providing technical support for the development of local agricultural fertilizer.