On September 30, Egypt
organic fertilizer production line
equipment that we supply installation finished.
Organic fertilizer production line is often used to process different fermented organic into bio organic fertilizer. With livestock and poultry waste and agricultural waste as the main raw materials, fecal or fecal waste not only created economic benefits for enterprises, but also made great contributions to human environmental.
This fertilizer production line main machines include compost turner machine, semi wet material crusher, horizontal mixer, granulator machine, rotary dryer, rotary cooler, sieving machine, coating machine, auto packing machine, etc.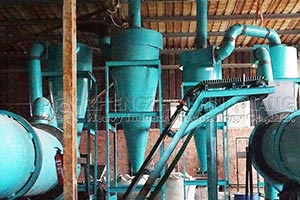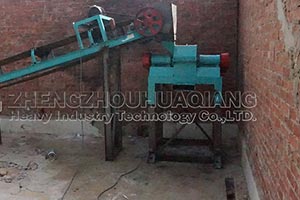 The cyclone dust collect is a kind of dust removal device, which is mainly used for pre dust removal and separation and recovery of high concentration dust. For the coarse particles separated from above 5-10um, the purification rate is high.
Cage crusher is middle size horizontal cage bar crusher, which can crush simple fertilizers that is less than 6% water content, especially applied to high rigidity materials. It is a professional equipment for crushing ammonium dihydric phosphate, ammonium phosphate, urea and other materials.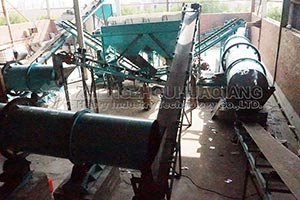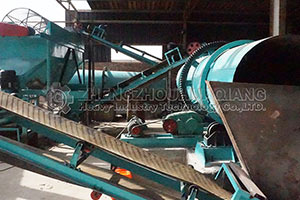 Theis eening machineis common equipment in fertilizer production, mainly used for separating the returned materials and finished product, also realize the classification of the end products, and even classify the end products.
This drum screening machine adopts the integrated screen net which is easy for repair and replacement. This machine is easy to operate and works stable.
Drum dryer is mainly used to produce fertilizer with a certain temperature and granularity. On the other hand, it also can be used for drying other materials. The Angle and distribution of Jan plate of this machine is designed reasonable, and it is reliable in performance.

The investment scale of organic fertilizer production line and the design of product scheme should be based on the characteristics of raw material resources, local soil conditions, local planting structure and main crop varieties, factory site conditions, and the degree of automation of production.