Blog
Advantages and applications of powder and particle packing machine
2019/02/13
In the current market, the packaging value is more and more valued by the business, packaging is related to the appearance and quality of products. In order to meet the current production requirements, the role of automatic packing machine is more and more prominent, and it has advantages in improving the efficiency and accuracy of product packaging. Automatic packing machine makes new progress in packaging speed, accuracy and reliability. It can automatically complete the measurement, loading, bag making, sealing, transmission and other operating procedures, and reduce the amount of manual labor.
Zhengzhou Huaqiang Heavy Industry Technology Co.,Ltd. designed powder and granular fertilizer packaging machine, which integrates feeding, weighing, bagging, conveying and sewing. Packaging bags are suitable for knitting bags, hemp bags, paper bags, cloth bags, plastic bags, etc. The packing machine is suitable for packing flowing powder granular materials, such as organic fertilizer, chemical fertilizer, rice, corn, wheat, urea, feed, beans, sugar, miscellaneous grains and so on. It has the advantages of high accuracy, fast speed, long life, good stability and automatic measurement.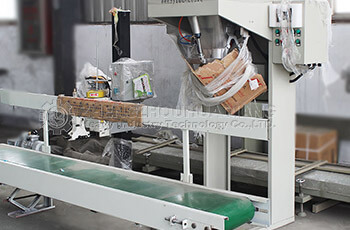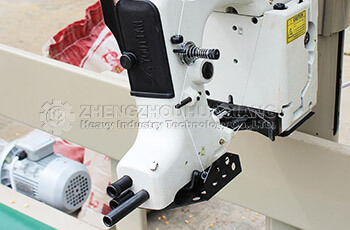 The packing machine is an important equipment for the packaging of compound fertilizer production line, and it is also used in many industries. It is the requirement of automation of compound process flow. It can improve production efficiency and meet production needs. It is the integrated development of production. After the product is produced, it begins packaging directly.