The main equipment of 8 ton per hour NPK compound fertilizer production line:
Batching system, crusher machine, mixer machine, double roller press granulator, screener machine, granular packing machine.
Video of NPK compound fertilizer production line
This automatic batching machine is mainly suitable for
various materials
feeding, and uses pneumatic valves to control the main material warehouse for quantitative feeding. After the materials are mixed in the mixing silo, they are automatically sent out by the belt conveyor.

This machine crushing the block materials and mixing them. It is suitable for the fragmentation of organic fertilizer and compound fertilizer blocks during production process, also widely used in chemical, building materials, mining and other industries.
It mainly used for crushing medium hardness materials, it is the necessary equipment for crushing materials in metallurgy, fertilizer, building materials, chemical industry and other industries.
The machine is mainly used for mixing raw materials. The plate is lined with polypropylene or stainless steel, so it is not easy to stick to the material and is resistant to wear. The reducer has the characteristics of compact structure, convenient operation, uniform mixing and convenient unloading and conveying.
Double roller press granulator is a new type of equipment developed on the basis of the original double roll extrusion granulation. It can be widely applied to fertilizer processing, feed production and chemical industry for granulation, production and processing of powder materials. The machine is made of non drying process, granulated at room temperature and molded at one time. It has the characteristics of less investment, quick results and good economic returns.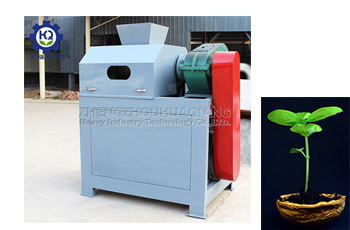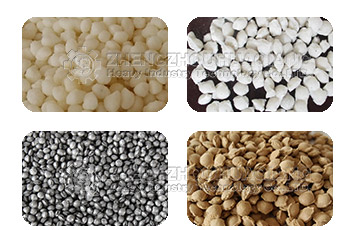 Screener machine mainly used for separating the returned materials and finished product, realize the classification of the end products, which is helpful to improve the continuous operation ability of the production line.
The packer machine packing final products in bags, the machine speed adjustable, closed internal circulation system, effectively prevent dust flying, improve the working environment, protect the health of operators.
8 ton per hour NPK compound fertilizer production line, is suitable for 28,000 tons fertilizer production per year. This NPK compound fertilizer production line raw materials from a wide range of sources, such as ammonium nitrate, urea, ammonium chloride, calcium nitrate, potassium chloride, potassium sulfate and so on.The production line technology is flexible and suitable for the replacement of formula, a set of equipment can produce a variety of fertilizer products.